Akira grinder silver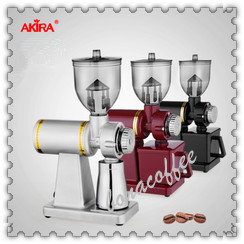 Product ID : 8703

Product Name
Akira grinder silver
Product Brand
Quantity
1 unit
Condition
New
Weight
3 kg
Model
520-A

coffee grinders are suit for processing coffee,wheat and also various medicinal materials.
It is a grinder in power.
The machine uses the centrifugal type principle, advanced technology,widely used, compactness, light weight, low noise, simple operation,easy maintenance and power processing tally with the request of food hygiene.
All parts in contact with the food are made of aluminum alloy or stainless steel.
This product is the ideal grinding machine.
8 grind settings from Fine.
Colour: Black , Silver , Red
Brand Akira
Size: 27.5(H) x 19.9(W) x 14.5(D).